Gateway to Adventure
Temple of the Cathedral of Corellon Larethian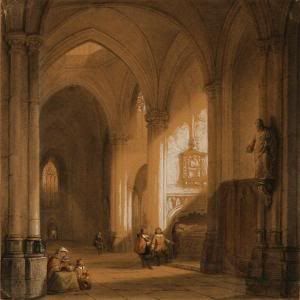 The Temple of Corellon Larethian was built when Home Tree was first constructed, and has always been a part of the overall design of the elven city. Grown from the heartwood of the massive tree from which Home Tree is constructed, The Temple, as it is known, serves as the vessel of the elven deity Corellon Larethian.
Elves from all over the Nentir Vale make the pilgrimage here at least once in their life to worship at what many consider Corellon Larethian's home on this plane. Sacred ceremonies are also held here including weddings, funerals, and celebrations of life such as births and birthdays.
Few elves have not been within its hallowed halls at one time or the other. A solemn silence is usually present, with the occasional murmured prayers of the faithful, as all pay their respects to the leader of the elven pantheon.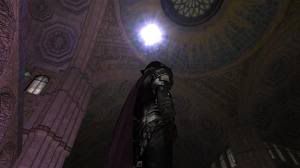 High above the Temple floor, the night sky is magically reproduced. This is so that even when the elves are within the heartwood of their ancestral home, they can still gaze upon their beloved night sky
The Magister of Home Tree keep the casting fresh. Whether it is actually the night sky, or a magical illusion is up for debate. The Mage's claim the former, and it's detail seems to lend credence to their claims.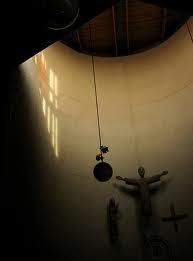 Devotees and the Clergy of Corellon live in quarters outside the Cathedral walls. They are present on a daily basis, giving their devotions, saying their prayers, and generally venerating Corellon Larethian.
Paladins of Corellon Larethian also visit the Temple often, when not out in the world spreading the faith, extolling the virtues of their deity, and protecting the faithful of their God throughout the Vale.
One of the pinnacle achievements in elven architecture, The Temple of the Cathedral of Corellon Larethian should be visited at least once during life, a beautiful work of art that should be enjoyed by all. Few places evoke the emotions that the Temple does.